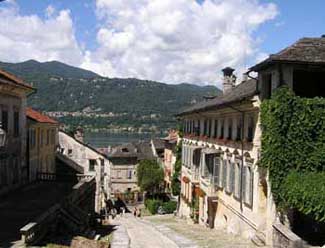 While walking to Orta along the beautiful lakeside, you will admire the neo-classical 19th century Villas with beautiful gardens of azaleas and camellias. Then you will enter the old town through a narrow street, between elegant buildings of the 17th and 18th centuries, with porticos and loggias looking on gardens degrading to the lake.You will then get to Motta Square, with its archades, its small shops and bars: at the center of this cosy 'salon' stands the Palazzo della Comunità della Riviera' (1582) seat of the Govern of the town for many centuries. Walking in the town, along the narrow and winding streets, you will find many surprises: amazing wrought-iron gates and balconies, medioeval views, slate roofs, secluded gardens facing the lake shores, sixteenth-century houses, frescoes, neo-classicl facades, stairways, Renaissance buildings, stone portals.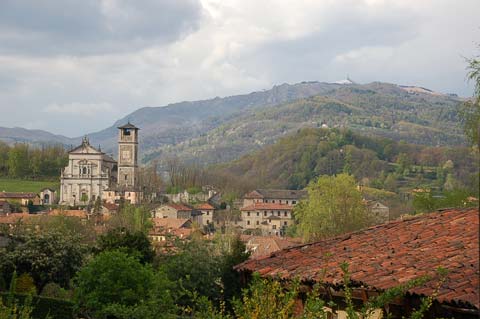 You can discover the beauties of Sacro Monte, walking among the Votive Chapels, or visit San Giulio Island, its high bell tower, its ancient Basilica and the neary imposing Benedectine Seminary still hosting by more than fifty enclosed nuns. Walk along the sole circular street of the island, surrounded by 17th and 18th century houses and gardens, once inhabited by the ecclesiastics, and enjoy the quiet, the charm end the uniqueness of this place.
Miasino is an old town located five kilometrs from Orta on a plateau 500 meters above sea level among the hills which surround the eastern side of Orta Lake, The town is small and quiet, with many baroc buildings and eighteenth century Villas; the beautiful Villa Negri and the impressive San Rocco Church are worth a visit.